PMI AWARDS ANNOUNCED FOR PROJECT MANAGER OF THE YEAR AND FOR PROJECT OF THE YEAR FOR 2016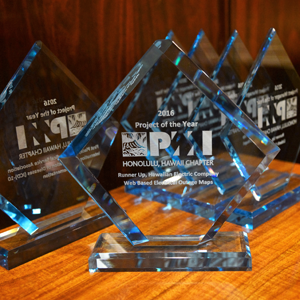 The Honolulu Chapter of the Project Management Institute (PMI) presented its awards for Project of the Year and for Project Manager of the Year at its 2016 Annual Meeting on November 18. The award for Project of the Year went to HMSA for the second year running. Project Manager of the Year went to Jack Shriver, PMP, Hawaiian Electric Project Developer, Senior Engineer.
PMI Project of the Year:  HMSA's ICD-10 Implementation
The award for Project of the Year went to HMSA for the second year running. Their project involved the multi-year implementation a disease and treatment classification process known as ICD-10 or more formally as the International Statistical Classification of Diseases and Related Health Problems - Version 10. The runner up award went to Hawaiian Electric for its project to make electrical outage information and maps available in near real time over the web. Both projects were briefly highlighted in screen presentations made by key project personnel. Mark Steiner from HMSA shared perspectives on the ICD-10 project, and Donna Mun from Hawaiian Electric presented their outage map project.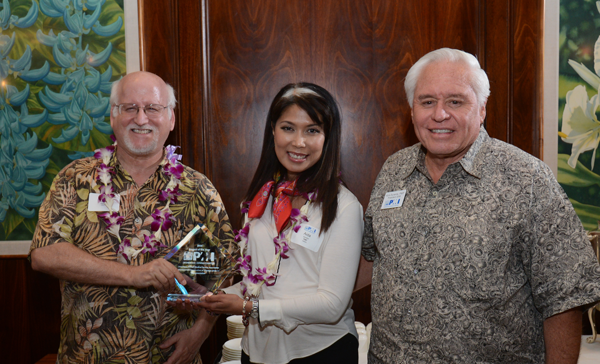 Within the health care industry, the migration from ICD-9 to ICD-10 has been so much more than just a version update. It is a world-wide classification system and version 10 was originally scheduled for full implementation within the US in 2011. That was not achieved until October of 2015. The system contains some 16,000 codes for individual health related conditions and treatment programs. Its implementation touched nearly all HMSA systems and had to be coordinated with numerous outside providers and government agencies. At least 8 sizable sub-projects were initiated within HMSA to coordinate the wide range of activities. A project team too numerous in size to fully mention was assembled and led by multiple project managers. It was truly a monumental effort and it was fully successful. Go HMSA!! 
PMI Project Manager of the Year: Jack Shriver, PMP
Four individuals were recognized for their nominations as Project Manager of the Year. Lisbeth Sabol and Andy Uehara were both nominated from HMSA, Ann Nagel was nominated from Hawaiian Telecom and Jack Shriver was nominated from Hawaiian Electric. Jack was ultimately selected as the Project Manager of the Year. Much of his recent work has centred on the building of a new power plant in central Oahu near Schofield Barracks Army base. The plant is unique for Hawaii in that it is distant from the ocean and can be dedicated to serving the military should the need arise.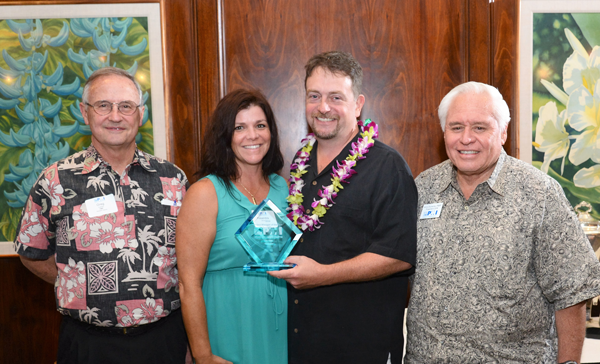 Jack has worked for Hawaiian Electric for the past four plus years and served in the Navy prior to joining Hawaiian Electric. He was also a featured speaker at the PMI Honolulu Chapter July 20th lunch meeting offering perspectives on understanding stakeholder needs, capabilities, strengths and weaknesses to best deliver project value. Many of his contributions surrounding the Schofield Generation Station development can be seen in numerous news articles and information announcements searchable through the internet. His involvement from the early conceptual stage through ground breaking has been a big factor in moving the process forward in a balanced and well received manner. Congratulations Jack.