<< Back
04 April 2023 at 12:00AM
2019 PDD Greta Blash – The Future Project Manager (Olelo Cablecast 3/12/23 – 4/2/23) Ways of Working (Technical PDU)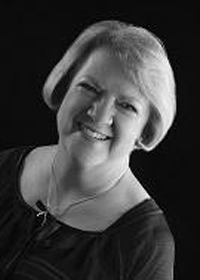 Speaker:  Ms. Greta Blash, PMP®, PgMP®, PMI-ACP®, PMI-PBA®
PMI Talent Triangle: Strategic and Business Management (Technical) PDU - self-reporting required.
Speaker Biography:
Greta Blash has extensive experience as an executive and consulting IT professional, both domestically and internationally. Her areas of experience include program management, project management, agile/adaptive development, business analysis, customer relationship management, and business intelligence. In addition to her PMP certification, she also holds program management (PgMP) and agile certification (PMI-ACP) and business analysis (PMI-PBA) certifications from Project Management Institute (PMI). Greta has taught project and program management, business analysis and agile foundation and certification courses worldwide for the last ten years. She has also published numerous articles and blogs on these topics, as well as a global team participant in the creation of "What's New in PMBOK® 6th Edition – An In-Depth Comparison." She is a frequent presenter at various PMI and IIBA meetings and conferences at the local, regional and global level. She has been recognized as a SME and reviewer of the new Business Analysis Standard and Benefits Realization Practice Guide from PMI, and also as a reviewer of the new 6th edition of PMBOK Guide, the new 4th edition of the Program Management Guide. She also teaches PMP certification prep courses for UCI and risk management courses for UCSD.
Description:  PMI and the project management profession are changing, including the role of today's project manager. This was reflected in the changes in the 6th edition of the PMBOK Guide, making the role align more with the legs of the Talent Triangle.
This session was presented at PMI Honolulu's 2019 PDD - for more information, click here.
For more information about this Olelo PM Broadcast, please contact publicity@pmihnl.org.