<< Back
07 June 2023 at 12:00AM
NEW Event! Multi-Chapter Webinar Series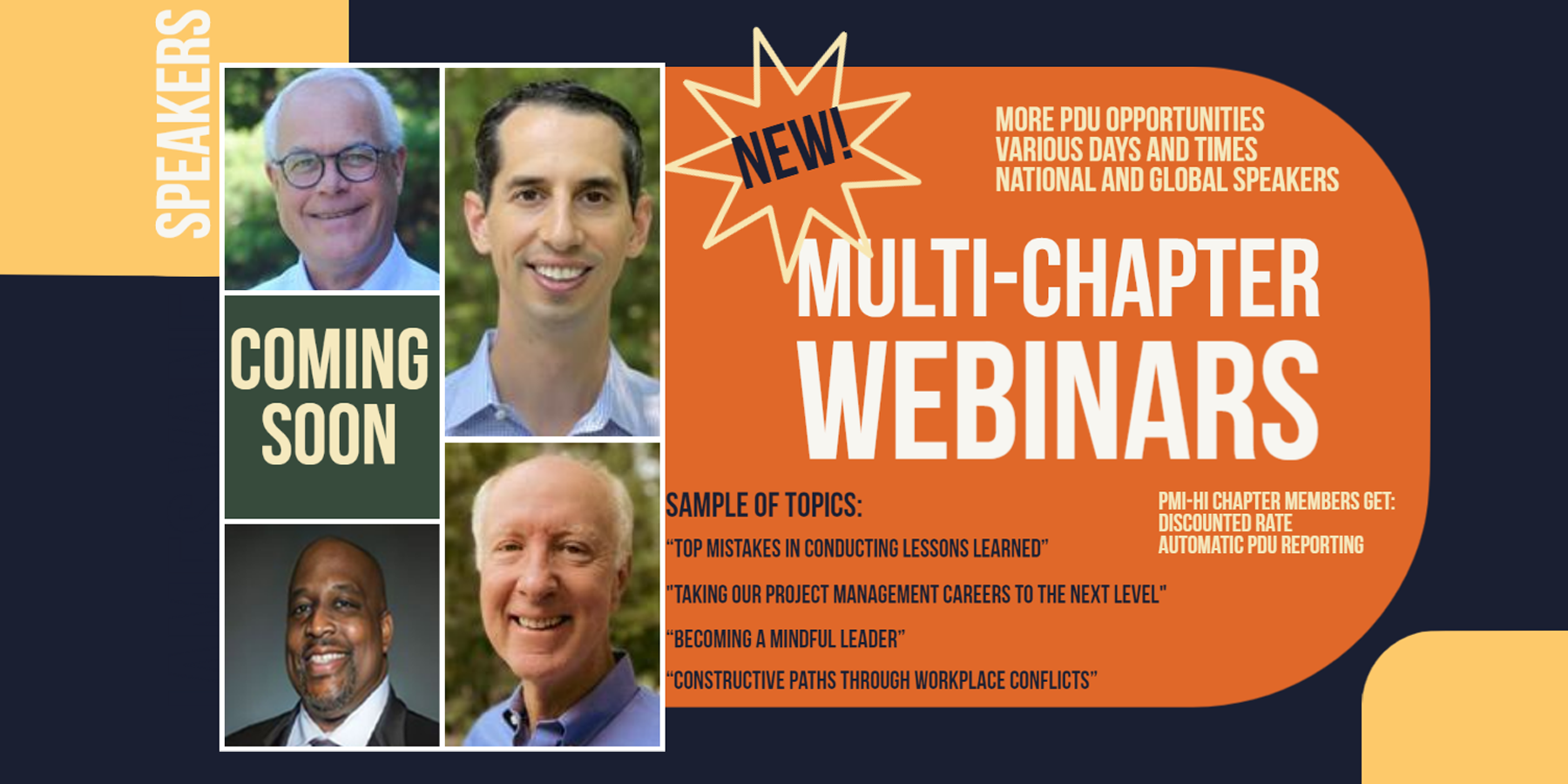 PMI chapters are combining resources, networking, and connections to provide more PDU opportunities in the form of virtual webinars. Through these events, PMI-HI members will be able to
interact with members from other chapters,
have access to increased variety of day and times,
and the chapter will be able to share the cost burden of putting on events.
If you are a speaker, you will be able to reach a larger audience.
The story behind this collaboration starts with PMI-LA leaders who realized that most PMI chapters were spending the same effort and expending the same expenses to do the same task, put on virtual events. Eah chapter would recruit a speaker with suitable topic, promote the event, create website and social media content, host the event on a platform such as Zoom, and process PDUs. Why not share the burden and effort? Thus, here we are.
Since the chapters hosting the webinar are in different time zones, the days and times will vary, but this is a good thing! More variations on days and times means more people can participate. 
Will PMI-HI still have our noon webinars?  Yes. This new Multi-Chapter Series will be added to our current lineup.  
Why is there a cost for members? As explained above, PMI-HI is participating with other chapters to share the burden, which includes cost. There will be a small cost for members for this program. While everyone would like a "free lunch", they are not so common.
Can I get a refund if I don't attend? No, sorry. There are no refunds for this program. Please select the event with care. If you are in dire circumstances, you may state your case to President@pmihnl.org.