<< Back
Jamie Champagne, PMP, PMI-PBA05 November 2023 at 12:00AM
2022 PDD Jamie Champagne - The Power of Business Agility - How to Recognize (and become) it! (Olelo Cablecast 11/12/23-12/03/23)
Member Articles
Olelo Cablecast
Olelo PM Broadcast: 2022 PDD Jamie Champagne - The Power of Business Agility - How to Recognize (and become) it! (11/12/23-12/03/23)
Earn a Business Acumen PDU by watching the Video on Demand on the Olelo Community Media website and PMI Hawaii's member-only Olelo Media Library (requires member-login).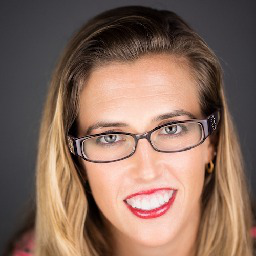 Jamie Champagne, PMP, PMI-PBA is beyond her "passionate BA" title and truly embodies business analysis and adding value to those around her every day. An accomplished speaker, author, and trainer, she enjoys sharing with others ways to improve their analysis skill sets, unique ways to look at the world, and how to be more productive with measurable results.  You can find her speaking around the world, both in-person and online, on topics on business analysis, process improvement, project and change management, and productivity and leadership.  She is an accomplished author with her book Seven Steps to Mastering Business Analysis, 2nd edition, and published courses on LinkedIn and Pluralsight.  When she's not collaborating with her business partners, you can find her collaborating with her friends and family on the Hawaiian waters on a surfboard.
Link to source event: 
https://www.pmihnl.org/2022-pdd-speakers-session-summary
PMI Talent Triangle: 
Business Acumen PDU - self-reporting required. 
Description:
Business agility is more than a buzz word – it is quickly becoming the definition of survival for organizations today. But what exactly does that mean? And how do I get it? How can I help my team and my organization? In this session, Jamie will introduce you to this term and the reason why it can be difficult to explain. Yet with a consideration to your mindset, we'll help you recognize not only what agility looks like but how to do it in your organization. We'll discuss the value business agility is bringing, especially in our dynamic environments today. And we'll walk through some ways you can lead your teams and help your organizations (and even do yourself!) have more agility in their approach to delivering business value.
Learning Objectives: 
Define what agility means in today's world
Identify what it means to have an agility mindset
Understand how to "do" agility with your teams and organizations
This session was presented at PMI Honolulu's 2022 PDD - for more information, click here.
For more information about this Olelo PM Broadcast, please contact publicity@pmihnl.org