Get Involved through Volunteering!
As a PMI Honolulu Hawaii Chapter member, one of the ways you can give back to the organization (and earn PDU credits) is to volunteer.   Volunteering is also the next step in your career with PMI - getting involved with supporting the chapter, helping to provide your fellow chapter members with benefits, helping to shape the structure and path of the chapter and its services.  You always have a "voice" as a chapter member, but as a volunteer you can take it the next step by taking action.  Ask about the steps that follow!


On-Going Volunteer Positions
Here is a list of volunteer "positions" on committees and as support to the chapter organization on an on-going basis.    
Board of Directors and Chapter Officers
Chapter members in good standing may serve on the Board of Directors. Core officers (President, Vice President, Communications, Finance) and other Board of Director positions are either nominated and elected by members or appointed as Directors at Large by the Board. For a brief description of the responsibilities of the Board of Directors, click here to download the file.
Committee Leads
Recurring committee leads are appointed and approved by the Board of Directors.  Typical Committee Leads that volunteer every year include Military Liaison, Membership Committee, Volunteer Coordinator, Communications Committee, Professional Development Committee, and more.
Professional Development Day (PDD) Volunteers
The PDD requires the support of a number of volunteers to plan, organize, and execute our biggest event every year.
---
PMI HAWAII COMMUNICATIONS COMMITTEE
PMIHI Communications Committee is seeking volunteers to contribute (and earn PDUs) for various functions. Exercise your inner-geek!  Website editing, writing, marketing, internet, graphic design.  We are looking for volunteers who can contribute 1-2 hours/month or more.  Length of time is open – you may volunteer as much or as little as you like. One-shot assignments are also available.  
Possibilities:
Editors / Writers  - for website articles or email requests submitted (1 hour/week)
Graphic design / Photographers / Editors – for website articles, flyers, posters, brochures
For more information, contact Volunteer Coordinator:  volunteer@pmihnl.org 
---
Volunteer Position: PROGRAMS SPEAKER VOLUNTEER 
This volunteer will report to the Programs Director. Primary responsibility will be to build a database of speakers who have delivered a presentation at a PMIHNL event. Secondary responsibility will be to maintain this database by updating for every event.  Apply via Volunteer Application Form below.
Submit questions via email to Audrey Jewell, Volunteer Coordinator at Volunteer@pmihnl.org. 
---
Other Volunteer Positions
Volunteer - PMIHNL Event Photographer
Volunteer - PMIHNL Event Support
Volunteer - PMIHNL Finance Auditor
Volunteer - PMIHNL Membership Support
Volunteer - PMIHNL Outreach Coordinator
Apply via Volunteer Application Form below.
Submit questions via email to Audrey Jewell, Volunteer Coordinator at Volunteer@pmihnl.org.
---
Volunteer on a Global Level as well as Locally
PMI Honolulu Hawaii Chapter posts volunteer opportunities in the PMI Global's tool to provide more volunteering opportunities!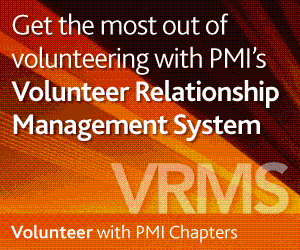 Through this tool, you will be able to see all the volunteer postings not only with Hawaii but other chapters that many require volunteering efforts that could be done virtually.
Please visit the Volunteer Resource Management System (VRMS) at https://vrms.pmi.org/. User login and password is the same as the PMI login.
For Hawaii's open positions, go to Find Opportunities and select Honolulu Chapter under the Chapter pull-down menu.
More volunteer positions will be posted throughout the year. If you have any questions regarding the VRMS usage, please email our Membership Director.