Academic Outreach for Youth
Academic Outreach for Youth
Project Management Institute (PMI) Honolulu, Hawai'i Chapter
Preparing Our Youth for the Future:  PMI PM Ready Certification
By Joslyn Sato, DM, PMP , PMI-Honolulu Director of Academic Outreach
20 June 2021
Over the past few years, Project Management Institute (PMI) Honolulu has been increasing its outreach and focus on our future, our Hawai'i youth.  Through collaborations with various schools and youth programs we were able to start incorporating project management concepts, tools, and strategies to not only increase project success but also to build career readiness skills.  In addition, our Annual Youth Awards allows us to connect our youth to the profession by recognizing their projects and project teams.
During the first quarter of 2021, through our Academic Outreach services we were able to impact over 100 individuals (teachers, staff, and youth) through education about project management for school projects, guest judges for school projects, collaboration on classroom and program integration, and sharing about PMI's recently launched PMI Project Management Ready Certification.
The PMI Project Management Ready Certification allows us to equip our youth with a certification as they enter their professional journey post-high school.  Teachers can incorporate PMI PM Ready modules into their current curriculum to introduce project management fundamentals and core concepts, traditional plan-based methodologies, agile frameworks / methodologies, and business analyst frameworks.  Through PMI PM Ready "Learn, Practice, Certify" model, schools are able to build student knowledge towards a certification while in high school.
The PMI Project Management Ready Certification is delivered through Certiport.  During March, Certiport held a Month of PMI that focused on PMI's newest certification for youth.  I was invited to be their key speaker on "Why Teach Project Management?".  As a parent to a high school and middle school student, and through my experience in working with schools and students as PMI Honolulu's Director of Academic Outreach, I have a passion of empowering our youth with the skills we use in our profession.  By educating our keiki and allowing them to apply project management concepts, strategies, and tools in their school projects it allows them to lead successful school projects while building experience towards career readiness.  In addition, as schools leverage projects and Project Based Learning (PBL) to teach our students, project management helps to complement and enhance the learning experience.  And as we know, no matter where you go, chances are you will be supporting or leading a project!  By taking the next step to incorporate a professional certification into our schools, we give our keiki and our youth an added value to opportunities and to a network of professionals through PMI and our PMI Honolulu Chapter.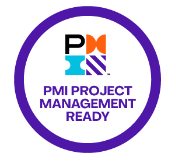 If you have any contacts or interests in Hawaii's schools and would like to learn more about the PMI Project Management Ready Certification or other opportunities for integrating project management into the classroom and with PBL, contact me at AcademicOutreach@PMIHNL.org
PMI Honolulu Chapter Invests in Our 

Future Leaders... Our Youth!
The PMI Honolulu chapter's Academic Outreach for Youth program is focused on the awareness of the practice and profession of project management in the student bodies of Hawaii educational institutions and programs servicing the youth (K-12).  We provide a focus on increasing use of project management concepts, driving classroom integration of project management tools, and   promoting awareness of project management careers.  Whether its a career day presentation, classroom and curriculum integration, exploring Project Based Learning opportunities, offering professional development for teachers, or collaborating on project ideas, our goal is to lead and empower our academic institutions with project management knowledge and skills.
The program works with various areas of academics as well as non-profits serving youth to develop project management best practices and creating valuable opportunities. Through this collaboration, we begin to nurture our Hawaii youth and build practical skills that will increase classroom project success while building career ready skills and developing prominent team members that enter the workforce.
PMI YOUTH AWARDS
Annual youth awards for Youth Project of the Year and Youth Project Team of the Year are held to recognize Hawaii High School student Projects and Project Teams.  The purpose of the awards are to encourage the study and application of project management concepts and tools by students and educators in Hawaiʻi High Schools.  Students will complete the applications with guidance from their advisors.
A Kukui Award is also awarded to an organization that displays dedication and support in incorporating and educating our Hawai'i Youth with project management.
Youth Project Award applications are issued during 3rd Quarter (January) with selection and announcements during 4th Quarter (May) of the school year.  Projects being submitted must be done during that school year. 
If you are interested in receiving the application, please contact AcademicOutreach@pmihnl.org.
PMI Education Foundation
The PMI Honolulu chapter is passionate about giving back to their members and their community through efforts to leverage project management for social good®. PMI Honolulu maintains a close relationship with the PMI Educational Foundation and encourages you to learn more about the PMI Educational Foundation at www.pmief.org. Dr. Joslyn Sato is the PMIEF/PMI Chapter Liaison, and as such, serves as a vital communications and activities link between the PMI Educational Foundation and the PMI Honolulu chapter. As such, Dr. Sato is knowledgeable about PMIEF initiatives and resources.
Joslyn Sato is PMI Honolulu Chapter's PMIEF liaison.
Contact Joslyn T. P. Sato, D.M., PMP, Director, Academic Outreach, PMI Honolulu Liaison to the PMIEF at: academicoutreach@pmihnl.org.
---
If you are in the K-12 academic environment or know someone that is, check out the Project Management Institutes' Education Foundation for free resources at PMIEF.org or contact our Director of Academic Outreach, Dr. Joslyn Sato, PMP at AcademicOutreach@PMIHNL.org.