Olelo PM Broadcast: 2022 PDD: Stephanie Lum and Jennifer Kumura - The User Experience and the Customer Journey
Olelo PM Broadcast: 2022 PDD Stephanie Lum and Jennifer Kumura - The User Experience and the Customer Journey (09/10/23-10/01/23)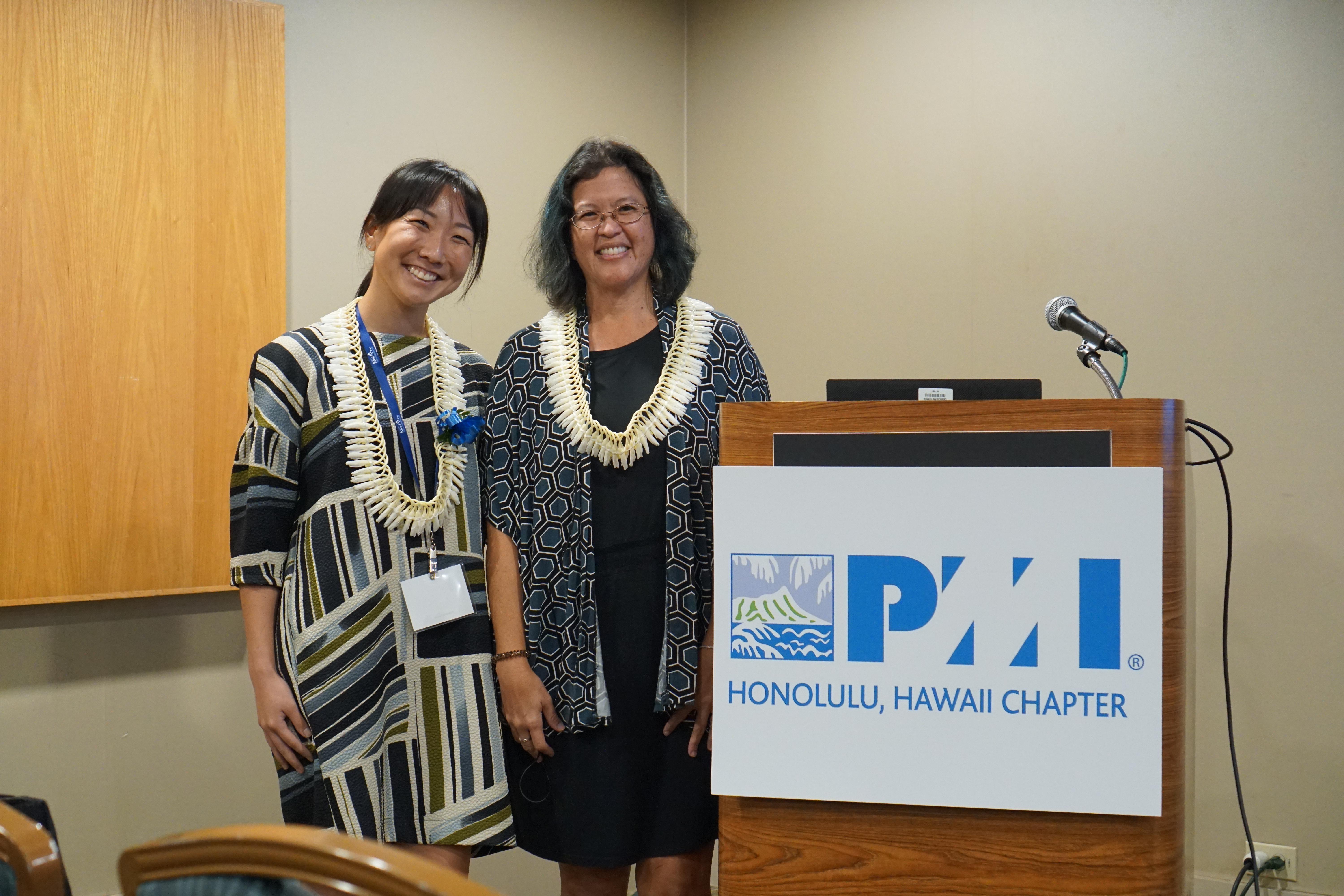 Earn a free Power Skills (Leadership) PDU by watching this cablecast.  Also available after air dates as a Video on Demand on the Olelo Community Media website and PMI Hawaii's member-only Olelo Media Library (requires member-login).
No registration is necessary!  Simply tune into Olelo Spectrum Cable channel 53 and Hawaiian Telcom channel 53 and 1053 (HD) to watch.  Each subsequent showing is a repeat of the same session.
Broadcast Days/Dates/Times:
Sunday – September 10  – 12pm
Sunday – September 17 – 12pm
Sunday – September 24 – 12pm
Sunday – October 1 – 12pm
Speakers: 
· Stephanie Lum, Senior Project Manager, Servco Pacific, Inc.
· Jennifer Kumura, Digital Product Designer, Supervisor, Servco Pacific Inc.
PMI Talent Triangle: Business Acumen PDU - self-reporting required.
About the speakers:
Stephanie Lum is a Sr. Project Manager at Servco Pacific. Inc. where she has worked for almost 20 years. Recent projects have included the implementation of a new platform for Hui Car Share and the rollout of an internal pizza tracker for sales consultants to track vehicle order and processing status. She is currently working on establishing a digital voice assistant in the Customer Care Center. In addition to traditional requirements, these projects have focused on the customer journey and their expectations as they interact with our products and services. Join Stephanie and Jennifer Kumura, Digital Product Designer, as they share user experience considerations and customer journey mapping.
Description:
Are you thinking about your customer when you develop a new product or service? Do you anticipate their needs and expectations so that you can delivery what they want before they even know it? Join us as we provide an overview of the User Experience (UX) Design process where we look at designing interactions with intention, empathy and expertise.
Additionally, look at the customer experience from different customer perspectives so the team has a shared understanding of the customer's journey. This will help keep the team focused on customer needs so you can fill in the gaps for a seamless experience. We will share some examples and templates to get you on your way.
Learning Objectives: Understand and identify good user experiences, and how to design for them. Come away with considerations for your team when planning a new product or service. Complete a customer persona and journey map in order to identify features for prioritization with your team.
This session was presented at PMI Honolulu's 2022 PDD - for more information, click here.
For more information about this Olelo PM Broadcast, please contact publicity@pmihnl.org.
It is not possible to register for this event