Multi-Chapter Webinar | Top Mistakes in Conducting Lessons Learned
Multi-Chapter Webinar Hosted by PMI-LA
Multi-Chapter Webinar | Top Mistakes in Conducting Lessons Learned
Date: Wednesday, September 12, 2023
 | 3:00 - 4:00pm Hawaii Time
There is little debate regarding the benefit of lessons learned. However, most lessons learned and their follow-up actions are not conducted in the most effective manner where the business gains an optimal return on its investment. This webinar will highlight the top mistakes that are the most pervasive and the most harmful in the lessons learned wheelhouse.
Learning Objectives:
Identifying the top mistakes in conducting lessons learned
Bonus: Identifying many additional common mistakes
Answers to frequently asked questions regarding lessons learned
Handy one-sheet takeaway that lists the lessons presented
Speakers: Neil Whitten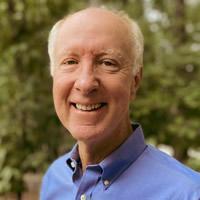 Neal Whitten is a popular speaker, trainer, consultant, mentor, and author in the areas of power skills and leadership, project management, team building, and employee development. He has more than 40 years of front-line experience. In his 23 years at IBM, Neal held both project leader and management positions. Neal is president of The Neal Whitten Group, created shortly after leaving IBM. Neal is the author of eight books, including Neal Whitten's No-Nonsense Advice for Successful Projects. He has written over 150 articles for professional magazines and was a contributing editor of PMI's PM Network® magazine for over 15 years.

Neal is a frequent presenter and keynote speaker at conferences, seminars, workshops, and special events. He has developed dozens of leadership, project management and personal development classes, and presented to tens of thousands of people from across hundreds of companies, institutions, and public organizations worldwide. 
More recently, Neal has developed over 20 popular online products (www.velociteach.com) available to the public. Neal is a member of PMI® and has been a certified Project Management Professional (PMP)® since 1992.
Event Information: Zoom information will be provided with your registration confirmation.
PMI Talent Triangle: This webinar qualifies for one Power Skills PDU to be reported by PMI Hawaii for attending chapter members (no self-reporting needed).
What is a Multi-Chapter Meeting? 
This is a new program in collaboration with PMI-LA and other chapters to pool resources and share the burden of putting on virtual PDU webinars. As of this writing, PMI-HI plans to add this to our existing programing, not replace our usual luncheon event.  For more about Multi-Chapter Meetings/Webinars, click the read more.
---
It is no longer possible to register for this event